N/A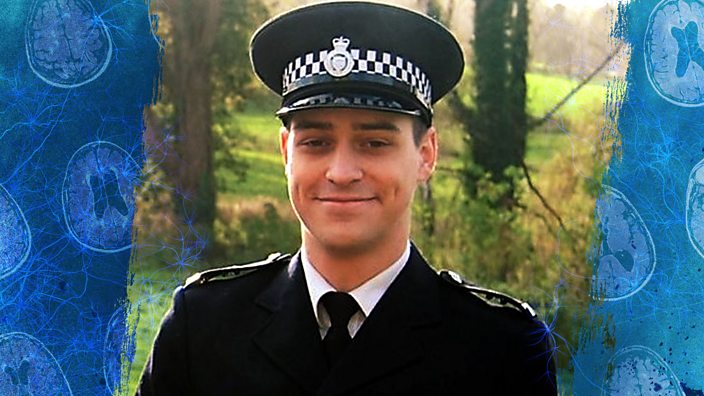 BBC Three / Andy Knight
2018年开奖记录表:'I was 25 when I was diagnosed with multiple sclerosis'
排列五开奖 www.98p3h.cn The life-changing condition meant I had to give up my dream job in the police
"We need you to come to the hospital immediately. We think you might be having a stroke."
I was sitting on my sofa at home alone when I got a phone call from my doctor that I'll never forget. I started freaking out - I had just been to see my doctor to try and work out why I was experiencing strange symptoms. I'd been making repeated unforced errors and having extreme headaches.
At the time, I was training as a volunteer police officer, while working full-time in insurance. After that call I was rushed to hospital for tests, but it would take three months from that day for doctors to confirm what was wrong with me.
I grew up in Norwich, where I still live today. My mum is a nurse and my dad works in the NHS in a managerial role. My parents separated when I was about three, so I lived at my mum's with my older brother. I was fully in both my parents' lives and they were fully in mine.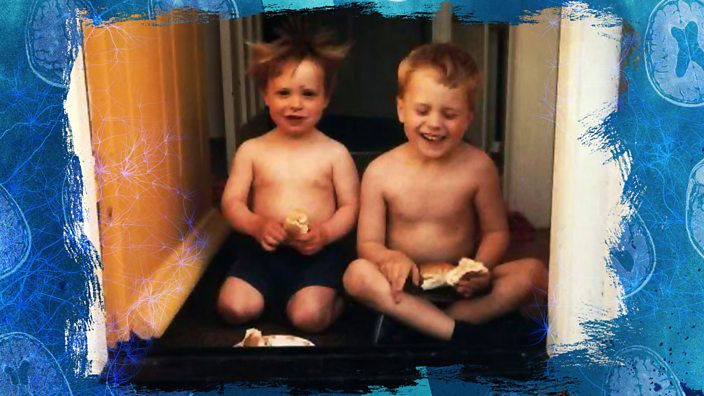 Having been quite a shy boy who was bullied growing up, I started to come out of my shell at college. I made more friends and decided to do some volunteer policing and see how I got on. I became a special constable (or "Specials") - which is essentially an unpaid police officer. You get trained to do the job voluntarily and you work alongside regular police officers. Eventually, I was doing about 50 to 60 hours a month as a Special, even after I got a full-time job in insurance.
I dealt with many things that people probably wouldn't normally see in their daily lives - everything from fatal car crashes to minor domestics. It was quite physically and emotionally demanding work, but I absolutely loved every second of it.
It was when I was out with a group of mates one day that I first noticed something was wrong. We had just finished a competitive pool match in the local league we play in when, out of nowhere, I got this blasting migraine - like nothing I've ever experienced before. It knocked me out. I was in so much pain. My mates asked if I needed a lift home, but I decided to drive myself and thought I'd just lay down and sleep it off. It'll be alright, I thought. Nothing to worry about.
I was fine the next day, but, over the next couple of weeks, I started noticing that I had been making unforced errors - like when I was typing out documents at work. I knew that wasn't normal, and when I fell over one day, which was unlike me, I decided to get it checked out once and for all. I went to the doctor as a precaution thinking it would be fine.
My doctor started off by checking my reflexes with a little hammer, knocking it on certain areas on my knees and my arms to see how they reacted - the reflexes on my right-hand side were heightened, which can be a symptom that something is wrong. My balance was way off too; I was leaning much more to my left. 
She said she was going to need to speak to a neurological specialist for some advice, and sent me home. Within half an hour, I was sat on my couch alone at home when I got that call telling me to come into the hospital immediately.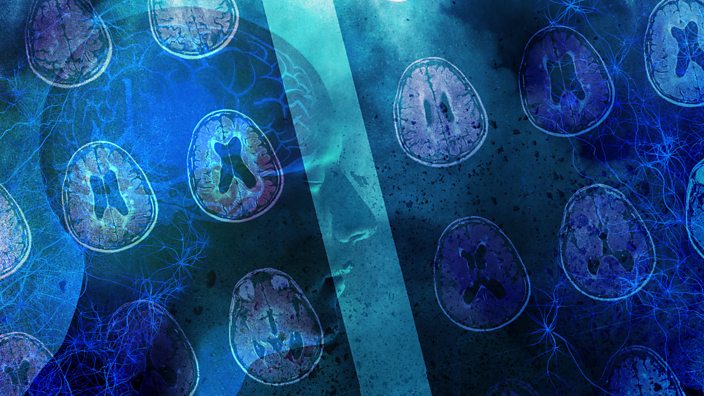 When I got there, I was in a bit of a daze because I wasn't sure what was going on. They put me in a little room and my mum eventually came and joined me. It helped having her there - she was really supportive and calm.
After a few hours they told me the words that would change my life forever: "We've looked at your scans and think you might have multiple sclerosis". I was shocked and scared because I didn't know what it was or what might happen next.
Multiple sclerosis (MS) is a condition where your immune system starts attacking the protective shell around your nerves. It's not clear exactly what causes MS - there are suggestions it could be genetic, or that outside factors like teenage obesity or smoking could be to blame. The symptoms vary from person to person - you can have one sufferer who gets tired easily, and then another who is completely debilitated by pain and fatigue.
More than 100,000 people in the UK have MS – among young adults, MS is the most common condition affecting the central nervous system. It's nearly three times more common in women than men, and is usually diagnosed when people are in their twenties and thirties. Last year, the actress Selma Blair (star of Cruel Intentions) went public with her condition, showing the drastic effect on her walking and speaking.
The doctors needed to do a lumbar puncture, where they put a big needle into your spine and take out some cerebrospinal fluid, so they can test it to see if you have a number of different MS indicators. I'm absolutely petrified of needles and, I'm not going to lie, it was absolutely agonising. It took them six tries to get the fluid.
Three months would pass after this test before I would get my diagnosis. The wait was quite difficult initially, as I took some medication which had a bad effect on my mental health, and my mum had to take time off work to nurse me.
I was alone when I got my final diagnosis from the doctor. By then, I'd done some research and was being very logical about it all - almost cutting off my emotions and thinking, "Right, let's focus".
Straight after I got the news I went to see my dad, whose office was in another part of the hospital. He was on the phone at the time - and looked at me as if to say, "Everything OK?"
I just stood there, in shock, and cried. 
Dad got straight off the phone and gave me a massive hug, saying, "We'll crack on and we'll sort it".
I called my mum straight after. She was at work and they sent her home early because she was so upset.
I think it was hard for my parents because they understood more about MS than I did from seeing how it affects people through their work.
I'm lucky to get a lot of support from my family. I still live with my mum -  she is essentially my carer - even though she has a full-time job. When she comes home she cooks my dinner and helps me to make my bed and tidy my room. My mum is my rock.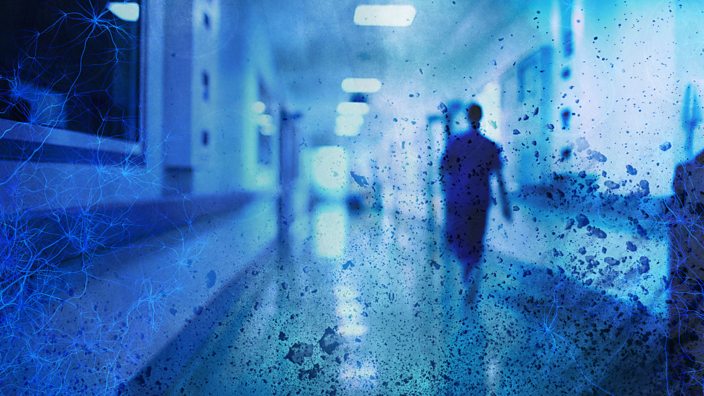 It took a while for it to sink in that my MS would change everything. At 25, you don't expect to get that kind of diagnosis. Most people at that age are going out having fun, doing stuff like going to the cinema, bowling, you know, just out for a laugh.
I get really fatigued. Some people think, "Oh, that's tired". But that isn't it. The best way to describe it is, if you've been at a full day's work and then you've gone to the gym for four hours - that's fatigue. I can wake up with that feeling, having done nothing.
The type of MS I have is secondary progressive - meaning your symptoms gradually get worse. This is different from relapsing remitting, where people have attacks of symptoms which fade away for periods - 85% of people with MS in the UK are diagnosed with this type. Within three months of diagnosis, I was walking with a stick.
I'm in permanent pain with my right leg. I have constant headaches, issues with my vision and with my balance. I just feel rough all the time. On good days, I can move around and do things like nip to the shop with a walking stick aid. On bad days, all I can do is lie in bed and give my body time to sort itself out.
I stopped work when I got my diagnosis. Giving up my insurance job was hard, but giving up my role in the police was heartbreaking. It was my dream job and I loved it, and the police did offer to accommodate me and looked at getting me a desk job. But as a Special, you're primarily meant to be frontline, and the unpredictable nature of my illness meant I just couldn't commit to it anymore.
The saddest moment for me was handing my uniform back. I went in and met with the chief inspector of Norfolk police and handed everything over - my uniform, my body armour, baton, the works. And that was it. I felt defeated, in a way, even though I knew it wasn't my fault.
I have lost some friends because I haven't been able to go out as much as I did before. But I've stayed close to some of my friends from the police and I try to make sure I socialise as much as I can. I see some of my friends playing pool - we catch up and have a bit of a moan while playing.
It's through playing pool that I met my partner. After my diagnosis, I didn't really think about relationships - I was too busy focusing on my health.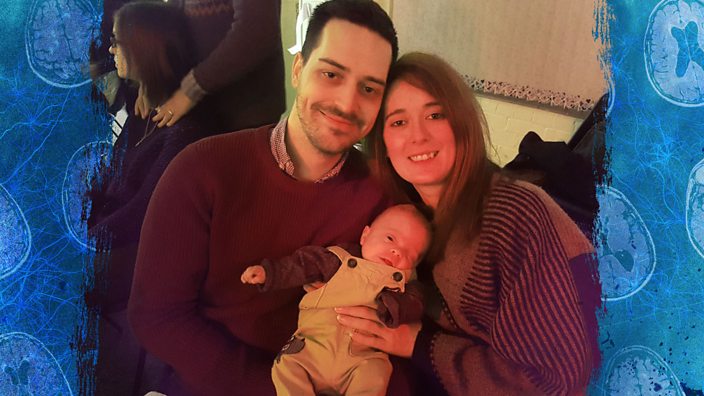 At first, I felt like I didn't want to risk having a family because there is a chance MS could be passed on genetically. While it isn't directly inherited, it's estimated you have a 2 to 3% chance of developing it as a sibling or child of someone with MS. 
But then I met my partner - she's a mental health nurse and that helped her understand my MS. Soon after we met, we got pregnant and we now have a son, Leonard. I can't describe how it felt when I first picked my son up for a cuddle - it was the best feeling on the planet. I nearly cried my eyes out.
I've always been mentally strong, but he's made me feel more positive about the future. These days, I look at my condition like I can't decide what my body does, but I can decide how I deal with it. I've just got to crack on and try and make the best out of it as possible.
And with Lenny in my life, I've got a lot to look forward to.
As told to Natalie Ktena.